SORRY BUT THIS MESSAGEBOARD IS CLOSED!
As some of you may know, we have been having lots of problems with a certain individual who refuses to stop messing up this board. He's been putting up moving marquee text which is a problem on some browsers and has been abusive to Pikachu and myself. This is totally uncalled for. We have not done anything wrong in any respect and this guy is just ticked off that he can't get Mew. Sigh!
As such, Pikachu and I have decided to close this messageboard.
Sorry everyone and Thanks for all your support!
Satoshi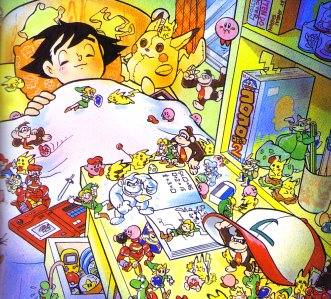 Go back to Satoshi and Pikachu's Page... Here!