POKEMON ELECTRIC TOYS
THESE ARE JUST SOME OF THE MANY THAT HAVE JUST BEEN RELEASED IN JAPAN!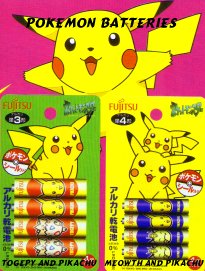 POWER THEM UP WITH THESE POKEMON BATTERIES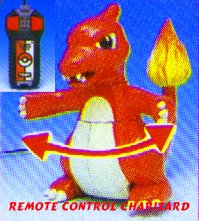 IT TWISTS, TURNS AND WALKS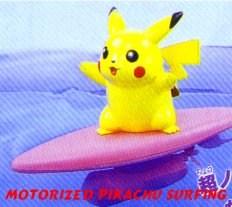 BATHTUB BUDDY FLOATS AND MOVES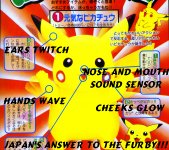 TV TOP COMPANION MOVES TO SOUND WAVES


The toys featured here are just some of the many Pokemon toys in Japan right now. If you would like to purchase any of these, we suggest you get one from a friend in Japan. Sorry! But we do not know of any on-line stores that sell them.